The impact sound insulation element SINTON® Q decouples stair landings, flights or access balconies from masonry or concrete staircase walls and from the impact noise of footfall. It consists of a load-transmitting round dowel, a vibration-damping wall bearing and a running sleeve with reinforcement cage. Depending on the version (J50 / J120), SINTON® Q is suitable for joint widths of 10-50 mm or 51-120 mm and for transmitting positive (Q1) and also negative shear forces (Q2). The insulation element can be used in in-situ concrete and prefabricated construction. The reinforcement cage of SINTON® Q1 can be inclined by up to +/- 8° so it can be flexibly adapted to the reinforcement of spiral staircases on site. When a fire protection collar is used, SINTON® Q conforms to fire resistance class R 120.
data sheet
Tender text
You can find the appropriate tender text for this product on these portals: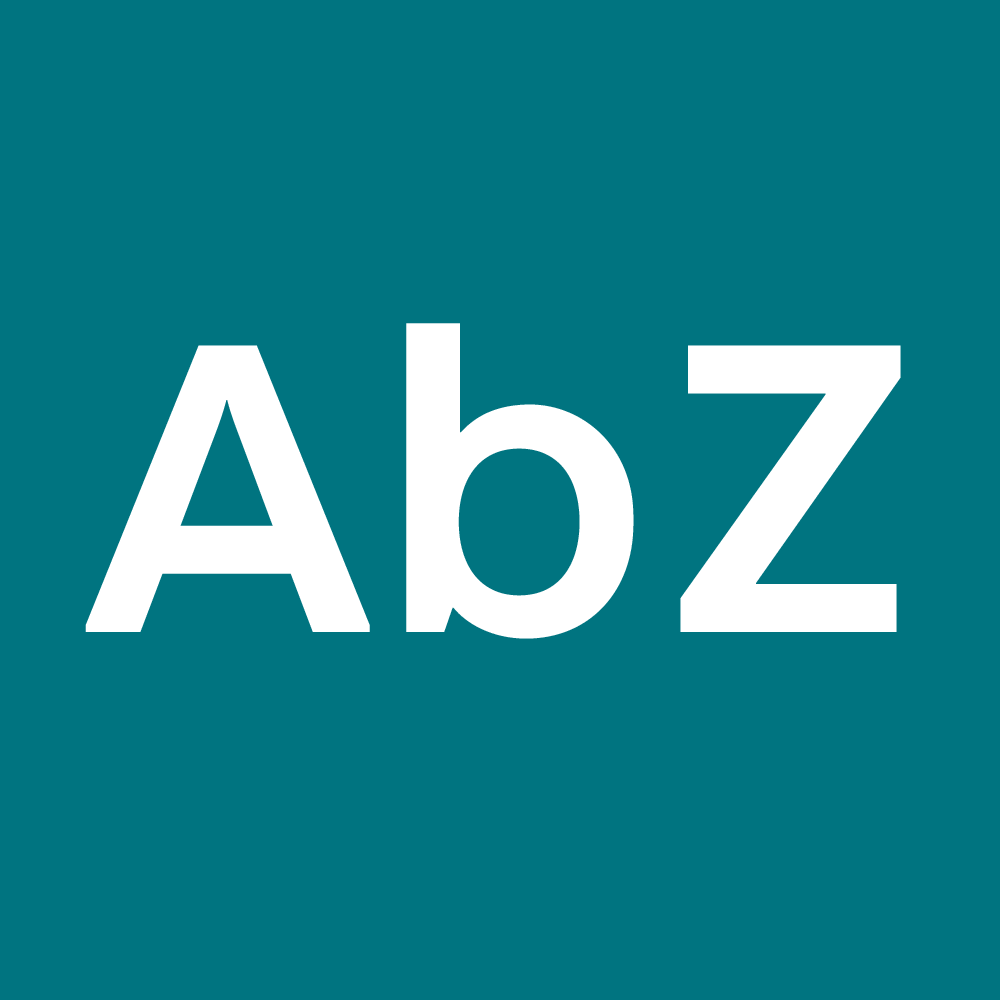 : Z-15.7-355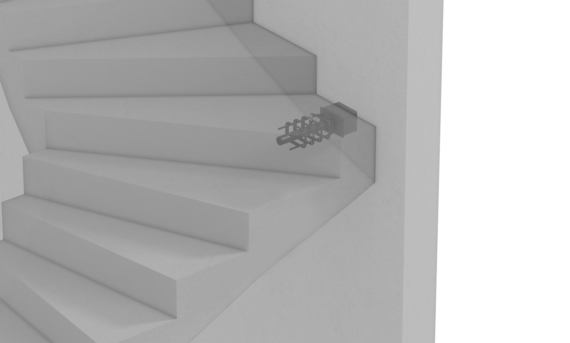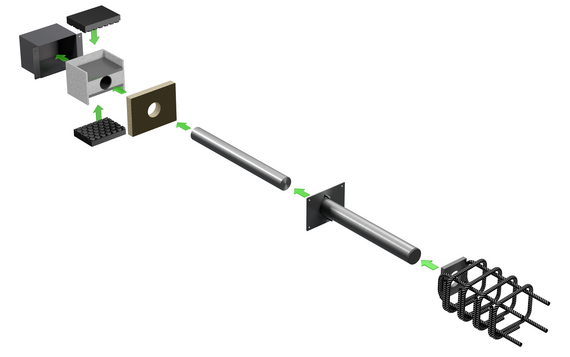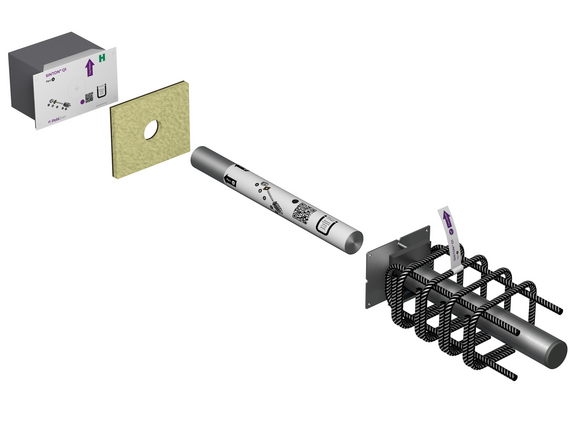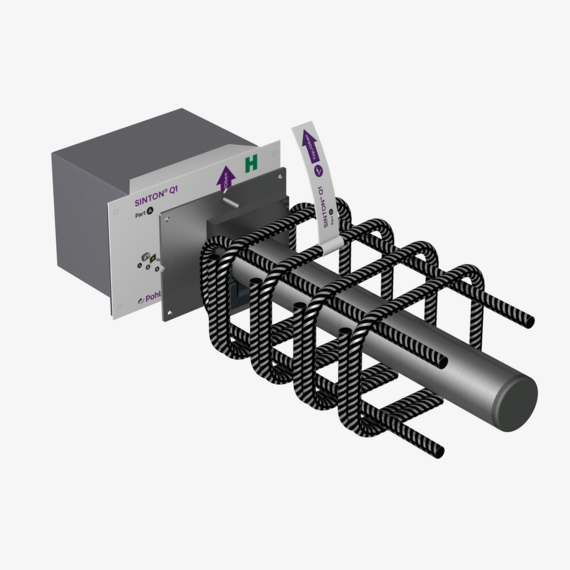 Advantages
For in-situ concrete and precast construction
The tiltable prefabricated reinforcement cage makes this element ideal for use in spiral staircases.
Landing impact sound level difference ΔL*w, landing = 31 dB - 34 dB, tested according to DIN 7396
Good corrosion protection, made of high-strength stainless steel
Approvals and Certificates
Approvals and Certificates
General building authority approval Z-15.7-355 with joint widths up to 120 mm
Meets requirements for increased sound insulation according to DIN 4109-5 as well as DEGA class A and sound insulation level III according to VDI 4100
Achieves fire resistance class R120 if the compatible fire protection collar is used in joints up to 60 mm wide
| Products | | weight | bookmark |
| --- | --- | --- | --- |
| 420100025004 | Impact sound insulation element Q1 | 6,514 kg | |
| 420100025005 | Impact sound insulation element Q1 | 7,024 kg | |
| 420100025006 | Impact sound insulation element Q2 | 6,581 kg | |
| 420100025007 | Impact sound insulation element Q2 | 7,091 kg | |
Detail and application images
We accompany you with expert advice, for every application. For day-to-day work in which much becomes easier and for increasing gratification in successful results.