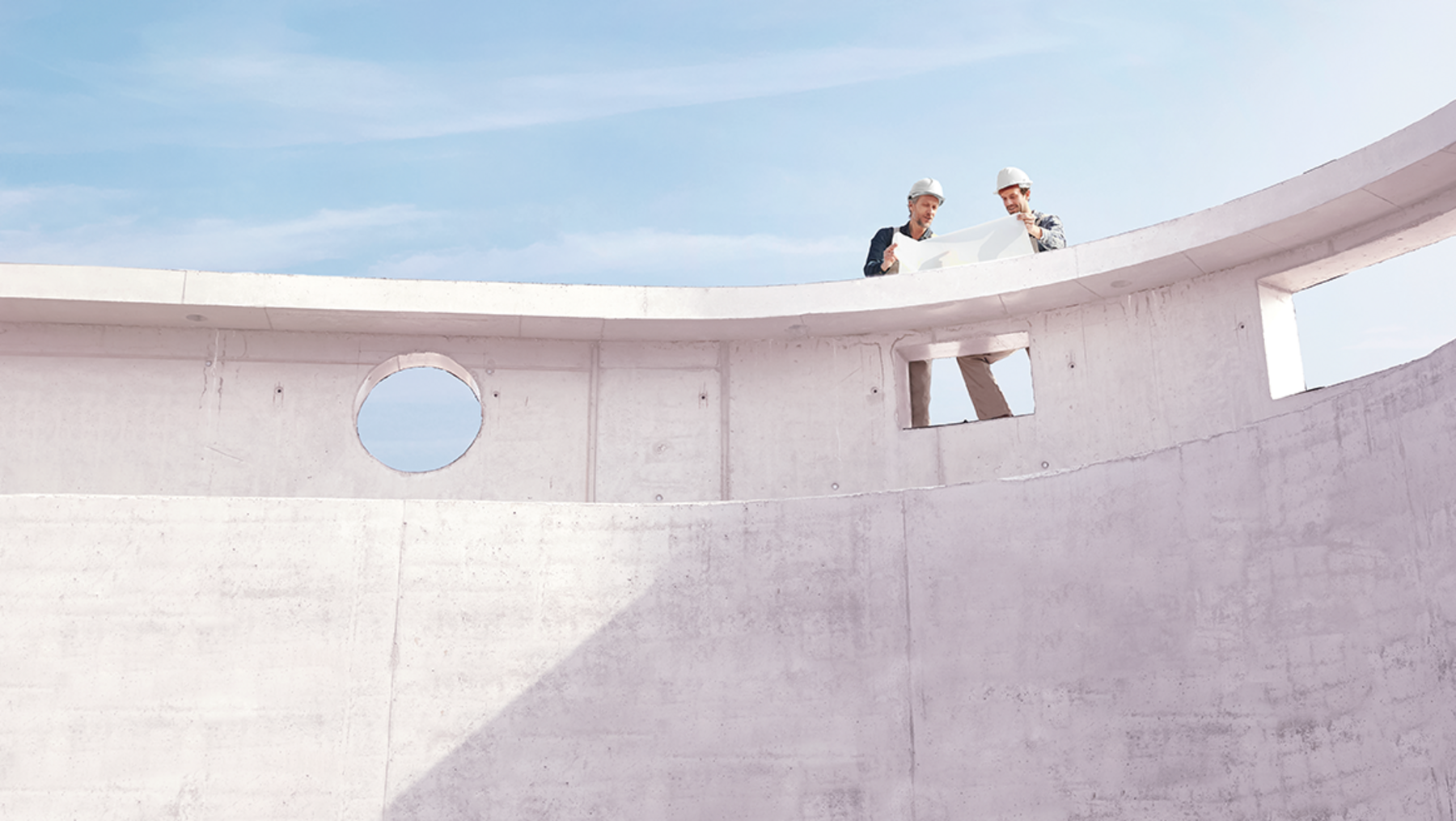 Consulting, planning, construction
Our insight from over 100 years of experience as a high-performance construction partner? That the foundation of successful construction projects consists of three things: a passion for precise craftsmanship, forward-looking planning and a keen sense of the customer's needs. All this is second nature to us.
With our nationwide network of consultants, we are at your side long before ground is broken. Even in the early planning phase, our consulting engineers and field staff take the time to talk to you in detail about your project. In this way, we ensure that you receive the best and most economical product solutions from us for your construction project. If standard products are out of the question, our specialists use their extensive technical and product knowledge to configure special solutions for you that fit your requirements to a tee. From planning to completion, we accompany you through every phase of your construction project. Your personal PohlCon contact will provide you with flexible support - even on-site at your construction site. Wherever you are building in Germany, with twelve national locations, we are always close by.
We accompany you with expert advice, for every application. For day-to-day work in which much becomes easier and for increasing gratification in successful results.