Increased safety requirements apply to infrastructure projects in particular. Tunnels and bridges as well as sensitive buildings and facilities such as hospitals, airports or power plants require fastening solutions that are designed for special demands such as highly corrosive environments. The almost globally approved and ETA-certified anchor channels of the PohlCon brand JORDAHL are made for this. Individual specifications are also no problem: for tunnel constructions, road enclosures, curved supply shafts or processing plants, for example, the curved anchor channels for the respective application are ideal. Our anchor channels have been used for these applications for decades.
Suitable for dynamic loads and corrosive environments
Due to the specific manufacturing process, hot-rolled anchor channels JTA W or JXA W have almost no residual stresses and, moreover, thanks to the large channel lips, are particularly suitable for absorbing high dynamic loads, for example when used in lift shafts or in bridge construction. The anchor channels JTA, JXA and JZA are tested and approved for dynamic loads (ETA 09/0338).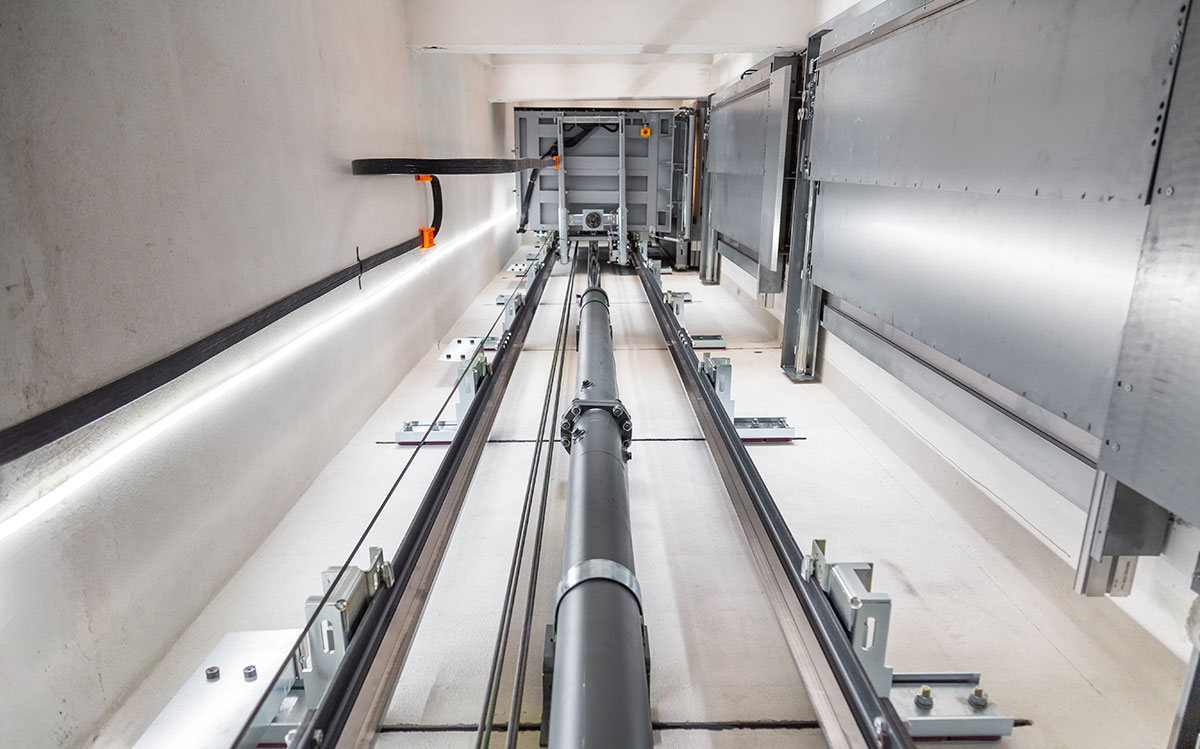 In addition, our anchor channels are available in various stainless steels. They can thus withstand highly corrosive environments at the place of use. An overview of the areas of application and the materials suitable for them is available in the Technical Information Channels and Accessories according to DIN EN ISO 12944-2. A distinction is made here between applications with a high corrosion load, e.g. in areas susceptible to weathering and near the sea, and applications with a very high corrosion load due to chlorides and sulphur dioxide, among other things, e.g. in road tunnels.
Reliable in case of fire
In the event of a fire, secure anchoring in concrete also plays an important role, so that escape routes, for example, remain passable for a sufficiently long time. All our anchor channels meet the constantly increasing requirements for resistance to fire. In particular, the JTA W and JTA K anchor channels are approved up to fire resistance class R120, which means they can withstand a fire for at least 120 minutes. This is also part of the ETA 09/0338.
Safe in earthquakes
Last but not least, the PohlCon brand JORDAHL has developed a special serrated anchor channel for use in sensitive buildings and earthquake areas: The JXA-PC W, together with the matching toothed t-bolts, enables high load-bearing capacity in the longitudinal direction of the rail, even in the event of an earthquake. Even with crack widths of up to 1.5 mm, it offers maximum safety.
No matter what the application, no matter what the requirements: We have the suitable fastening solution. Our anchor channels have been convincing customers worldwide for 110 years.