Motorway enclosure

Schwamendingen, Switzerland
One of the busiest roads in Switzerland runs through the Schwamendingen district of Zurich. More than 120,000 vehicles pollute the residential area every day. The aim of the enclosure is to minimise adverse effects on the quality of life, especially noise and exhaust fumes. The enclosure extends over a length of 940 m and also includes the extension of the existing Schöneicht tunnel. This extends the tunnel to a total of 1.7 kilometres. The Schöneicht tunnel was accordingly upgraded in terms of ventilation and safety. On the roof of the enclosure, the Ueberlandpark will be created as a freely accessible green and open space for the population.
Our glass fibre reinforcement was also installed in the tunnel wall of the enclosure. The special feature here: The high-strength and durable GFK reinforcement FIBERNOX® V-ROD is easily machinable and therefore well suited for tunnel boring machines (TBM). These can easily drill through underground diaphragm walls without excessive wear on the cutting tools of the TBM drill head.
H-BAU Technik supplied FIBERNOX® V-ROD GFK reinforcement with a diameter of 16 - 32 mm (straight rods) as well as 16 mm (curved rods).
: Bundesamt für Straßen, Kanton Stadt Zürich
ARGE EHS Partner: Implenia Schweiz AG, Zürich; Marti AG Bauunternehmung, Zürich; Walo Bertschinger AG, Schlieren; Anliker AG, Emmenbrücke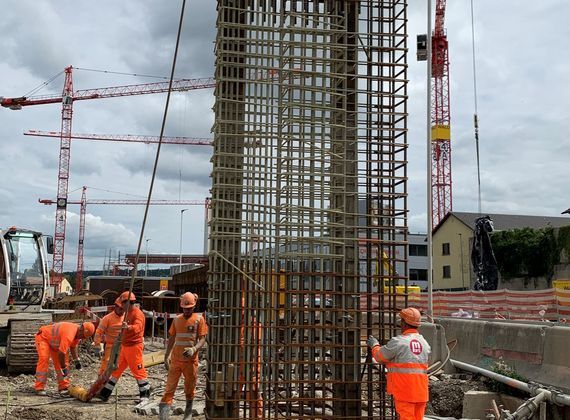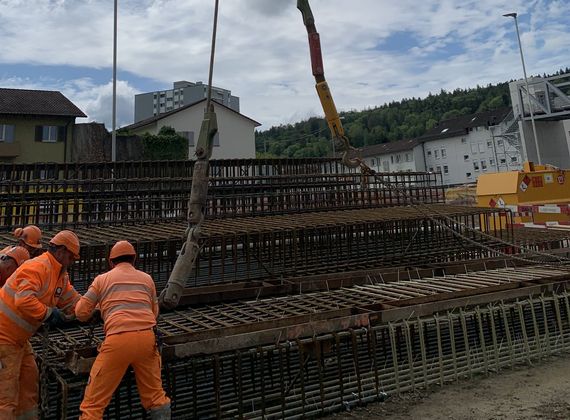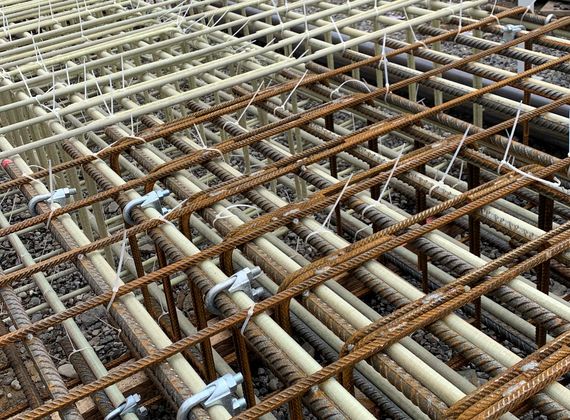 We accompany you with expert advice, for every application. For day-to-day work in which much becomes easier and for increasing gratification in successful results.