Extension of the tram network

Magdeburg, Germany
Up to now, there has only been one north-south line for the tram in Magdeburg. In order to connect even more districts and residents to the tram network, work has been underway since the 1990s on a 2nd north-south connection. This will increase the tram network by 13.5 kilometres. More than 44,000 residents will also receive a new connection to the tram network.
In the construction section BA 2 - Wiener Straße, a new tram line was completed in 2018 over a length of 980 metres. At the Hertzstraße stop, our fibreglass reinforcement was also used in the track deck slabs. As the FIBERNOX V-ROD GFK reinforcement is anti-magnetic and has very low electrical conductivity, it was the ideal choice for this construction project. No interference currents flow and the tram's signalling systems are not affected. In addition, it is characterised by high corrosion resistance, which is a great advantage in winter when road salt is used.
H-BAU Technik supplied FIBERNOX® V-ROD GFK reinforcement with a diameter of 10 mm in the straight bars version for the construction project.
Magdeburger Verkehrsbetriebe GmbH & Co. KG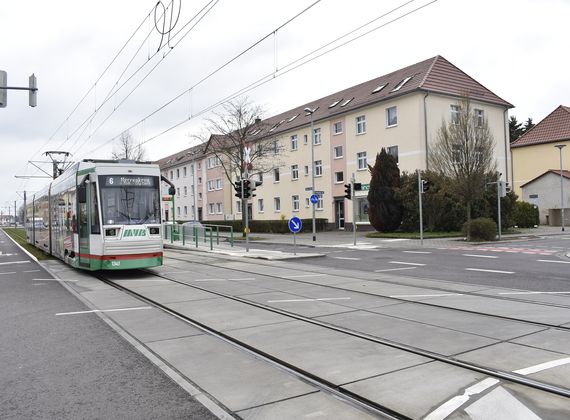 © Magdeburger Verkehrsbetriebe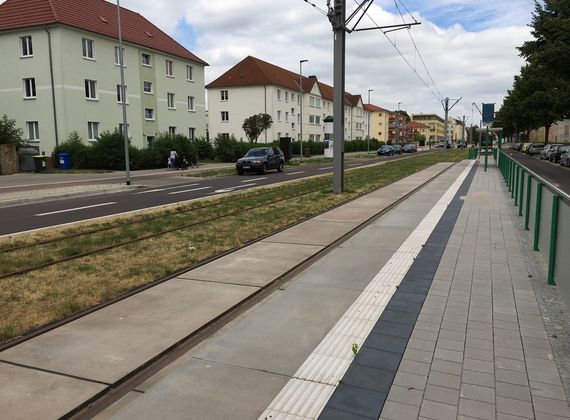 © Magdeburger Verkehrsbetriebe
We accompany you with expert advice, for every application. For day-to-day work in which much becomes easier and for increasing gratification in successful results.