From June 20th to 22nd, the Grandior Hotel in downtown Prague will open its doors for ELEVCON 2023 - the 23rd Congress of the International Association of Elevator Engineers (IAEE). The international event offers elevator engineers and vertical transportation (VT) professionals the opportunity to exchange knowledge and experiences during the lecture program and to learn about industry innovations at the associated exhibition.
We present our modern product solutions from the portfolio of sound insulation at ELEVCON.
Sound insulation element in a class of its own
Based on our TÜV-certified basic model JAI-A, the type variants JAI-R and JAI-L were developed. They are specially tailored to the sound insulation requirements of freight elevators (JAI-L) and elevators with a backpack suspension (JAI-R ).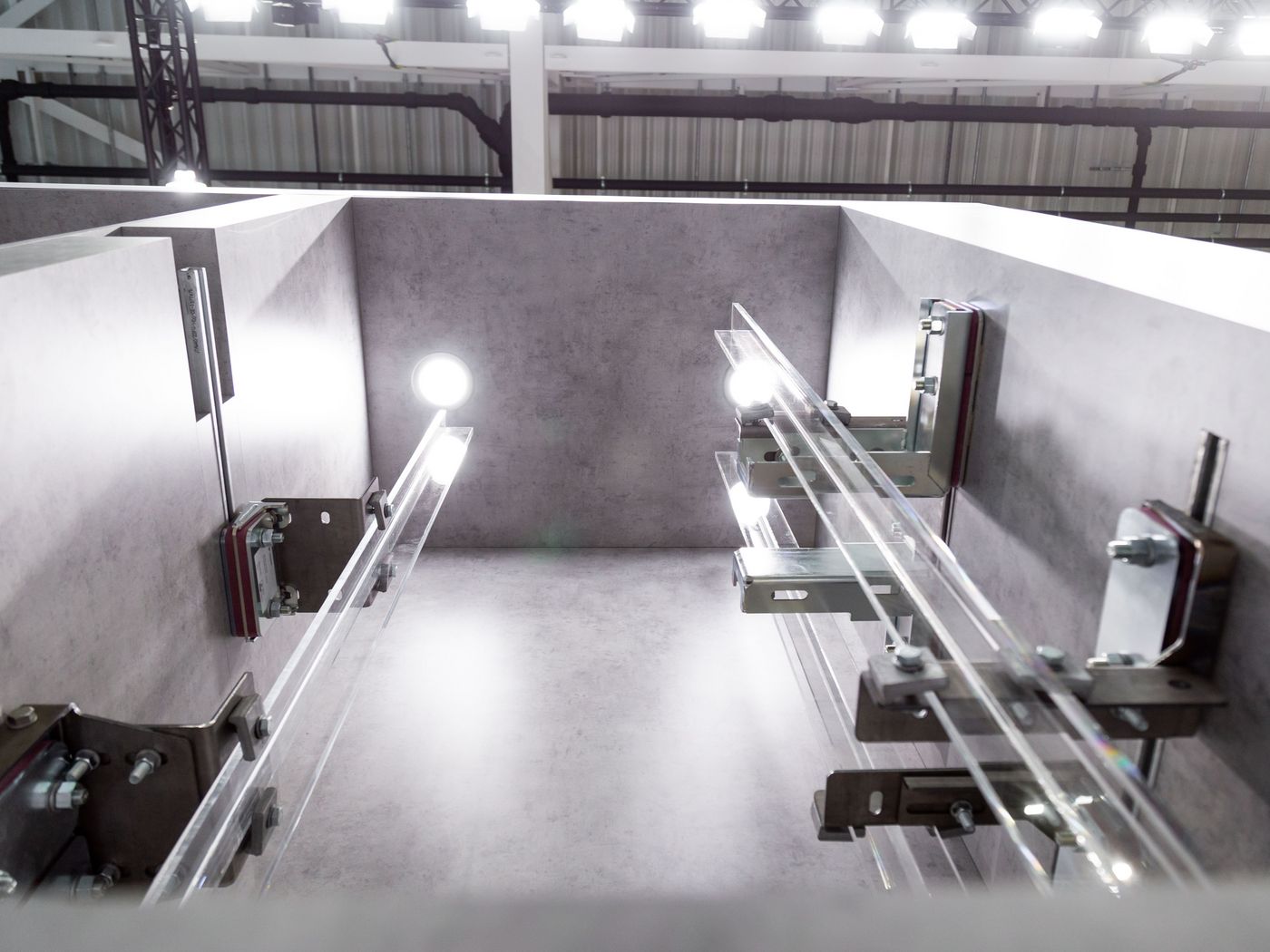 The JAI models provide reliable acoustic decoupling and reduce the introduced structure-borne noise at the transition between elevator guide rail and shaft wall by up to 26 dB. JAI-R achieves an optimum balance between load-bearing and insulating properties, making it unique on the German market - properties that make our sound insulation elements first choice products and a clear point of attraction at the exhibition.
PohlCon know-how is the program
In addition to the exhibition, the trade show audience will be offered an extensive lecture program. PohlCon's Head of Research and Innovation, Prof. Dr.-Ing. Mazen Ayoubi, will also be part of the congress. He will speak on the subject of elevator and shaft components on the first day of the congress.
Our trade fair team Sophia Saile, Klaus Schneider and Maximilian Markmann from the Machinery and Plant Engineering Competence Center are looking forward to talking to visitors and other exhibitors at the congress.
Visit us at ELEVCON from June 20th to 22nd at booth no. 17!