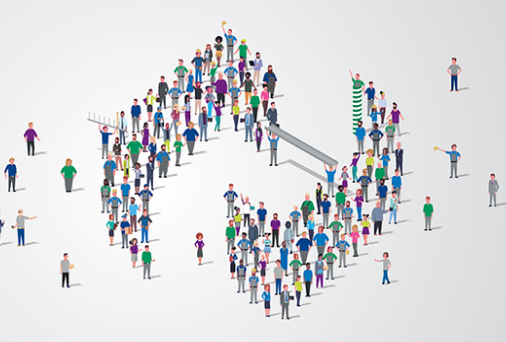 Since January 1, 2022, PohlCon Vertriebs GmbH, the PUK Group as well as JORDAHL GmbH and H-BAU Technik GmbH have merged into a single company. The absorbing company is the new PohlCon GmbH with headquarters in Berlin. PUK, JORDAHL and H-BAU Technik will continue to exist as strong brands, but not as independent companies. For purchase inquiries, please visit the PohlCon website. Information on products can still be found on the usual brand pages.
1907
Founding of Deutsche Kahneisen Gesellschaft mbH (DKG) by the civil engineers Ivar Kreuger and Anders Jordahl in Berlin
1913
Development of the C-shaped anchor rail by the DKG. The company thus played a decisive role in industrialization, as for the first time, large weaving looms could be safely anchored.
1935
Founding of Anton Klein OHG
1951
Founding of Hermann Pohl OHG
1964
Founding of the plant in Schönecken in the Eifel
1969
Anton Klein OHG and Hermann Pohl OHG combine their activities and jointly found PUK-WERKE KG
1977
Founding of Baubedarf Horstmann GmbH in Klettgau
1977
Acquisition of the Deutsche Kahneisen Gesellschaft by Ingomar Pohl
1992
Founding of the production and storage facility in Wachow
2001
Acquisition of Baubedarf Horstmann GmbH by the Pohl family and change of name to H-BAU Technik GmbH
2007
Founding of the plant in Trebbin in Brandenburg
2011
Founding of the subsidiary PUK Solar GmbH & Co. KG
2012
Renaming of Deutsche Kahneisen Gesellschaft mbH to JORDAHL GmbH
2016
Renaming to PUK Group GmbH & Co. KG
2019
Joint sales organization under the new company PohlCon Vertriebs GmbH
PUK - It all begins with two cable clamp manufacturers from Berlin
The history of PUK goes back to the inventive spirit of Anton Klein and Hermann Pohl. After both men had successfully produced cable clamps with their own companies for many years, they joined forces in 1969 and merged in the shadow of the Berlin Wall to form "Pohl and Klein", or PUK for short. From the 90s on, foreign markets gain more and more importance. With PUK Portacables, the company founds its first subsidiary in Barcelona in 1992. Further subsidiaries and participations follow in Poland (1999), Turkey (2006), the Netherlands (2008), Russia (2009), Romania (2009) and Switzerland (2015). In 2009, PUK-Werke opens up a new market with assembly solutions for ground-mounted systems, roof structures and carports. In 2011, PUK-Werke then founded its wholly owned subsidiary PUK-Solar GmbH & Co. KG in Berlin. The expanded range of services now includes technical consulting, planning, production and logistics as well as the assembly of the subframes and the complete module assembly. In 2016, PUK-Werke is renamed the PUK Group. Three years later, PUK bundles its extensive product range and expertise with that of JORDAHL and H-BAU Technik in PohlCon Vertriebs GmbH. On January 1, 2021, all three manufacturers finally merge into a single company, PohlCon GmbH. The name PUK will henceforth remain as a product brand.
JORDAHL - The inventor of the anchor channel
In 1907, civil engineers Ivar Krueger and Anders Jordahl founded Deutsche Kahneisen Gesellschaft mbH (DKG) in Berlin. Six years later, the company launches a completely new product developed by Jordahl himself: the c-shaped anchor channel. It is a milestone in the history of fastening technology and a component that continues to shape architecture to this day. Over the coming decades, the anchor channel and the Kahneisen make DKG a pioneer on the European market. In 1977, the company is finally taken over by Ingomar Pohl. Pohl is already the owner of PUK. In 2001, he expands his group again with H-BAU Technik. More than 100 years after the founding of the company, the name change follows. Thus, in October 2012, Deutsche Kahneisen Gesellschaft officially becomes JORDAHL GmbH. The name is deeply rooted in the company's own history and is synonymous with everything the company stands for: Innovative strength, expertise and the very highest quality. In 2019, JORDAHL, PUK and H-BAU Technik are bundling their sales activities in PohlCon Vertriebs GmbH. Customers of the three manufacturers will now have a single point of contact for seven fields of application and ten different product categories. Three years later, the companies grow together completely in the newly founded PohlCon GmbH and JORDAHL becomes a product brand.
H-BAU Technik - Gerhard Horstmann finds his market niche
In 1977, Gerhard Horstmann founded "Baubedarf Horstmann GmbH" in the small community of Klettgau. What starts as a pure trading company with two employees quickly grows into something bigger. In 1980, the company starts producing its own concrete spacers. In 1985, the company produces RAPIDOBAT® formwork tubes for the first time in Klettgau and Hausen. With this product, the company finally makes a name for itself on the market. In 1992, another production and storage facility is built in Wachow in Brandenburg. In 1993, the company also enters into a partnership with Deutsche Kahneisen Gesellschaft mbH (DKG) and PFEIFER Seil- und Hebetechnik. Together the companies found the sales company "J&P - die Baupartner". In 2001, the company is taken over by the Pohl family of shareholders and renamed H-BAU Technik. At this time, Ingomar Pohl is already the owner of PUK and DKG. Together, the three manufacturers now form a powerful group of companies, which additionally unites its forces in PohlCon Vertriebs GmbH in 2019. On January 1, 2022, what belongs together finally grows together: The companies merge to form PohlCon GmbH and H-BAU Technik becomes a product brand.
We accompany you with expert advice, for every application. For day-to-day work in which much becomes easier and for increasing gratification in successful results.