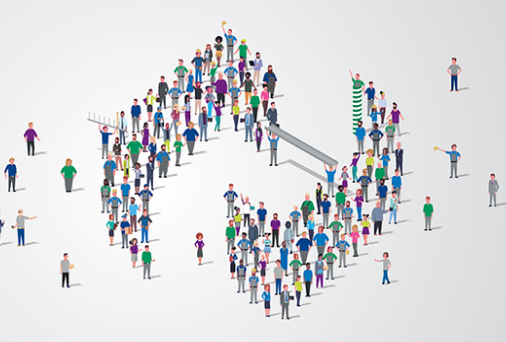 Since January 1, 2022, PohlCon Vertriebs GmbH, the PUK Group as well as JORDAHL GmbH and H-BAU Technik GmbH have merged into a single company. The absorbing company is the new PohlCon GmbH with headquarters in Berlin. PUK, JORDAHL and H-BAU Technik will continue to exist as strong brands, but not as independent companies. For purchase inquiries, please visit the PohlCon website. Information on products can still be found on the usual brand pages.
Pioneers in the construction industry with strong roots
In total, our three brands combine over 200 years of experience in the various product categories. These deep roots not only ensure a firm basis in the construction industry. They also give us the expertise needed to produce quality products and the innovative spirit to develop new solutions.
Whether you need a sophisticated standard solution or a unique customized solution - we are happy to help you.
In the PohlCon synergy concept, PUK stands for reliable products and assembly solutions from the field of electrical installation and technical building equipment (TGA). Under the globally successful brand, high-quality cable support and underfloor systems as well as substructures for photovoltaic systems are developed and produced.
The PUK brand has its roots in The PUK Group GmbH & Co. KG, which was created in 1969 by merging the companies Hermann Pohl and Anton Klein and was transferred to PohlCon GmbH in 2021.
With leading solutions for the connection of concrete, steel, heavy loads and much more, JORDAHL enriches the PohlCon portfolio. JORDAHL products for fastening, reinforcement, connection and assembly technology as well as facade fastening are used in demanding construction projects worldwide.The JORDAHL brand has its roots in JORDAHL GmbH. Since its foundation in 1907, the company has been one of the pioneers in the field of fastening and reinforcement technology. Owned by the Pohl family of shareholders since 1977, it was transferred to PohlCon GmbH in 2022. Over more than 100 years JORDAHL stands for more quality and highest safety standards, comprehensive selection and experience. In-house developments such as the anchor channel have become milestones in construction technology and have permanently changed architecture worldwide.
The H-BAU Technik brand expands the PohlCon synergy concept in the areas of sealing, thermal insulation, formwork, sound insulation, reinforcement, connections and accessories for concrete and precast construction. Products of the brand H-BAU Technik set standards in construction technology and the development of innovative solutions. The individual requirements and goals of the customers are always in focus.
The roots of the brand lie in the company H-BAU Technik GmbH, which was founded in 1977 and merged into PohlCon GmbH in 2022.
We accompany you with expert advice, for every application. For day-to-day work in which much becomes easier and for increasing gratification in successful results.