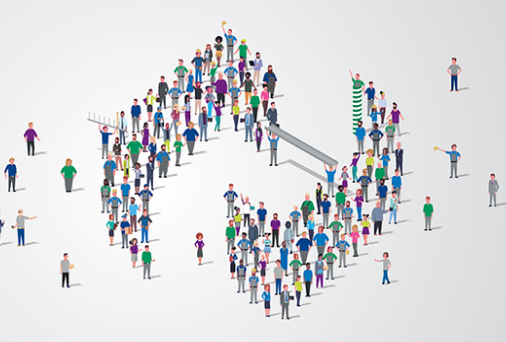 Since January 1, 2022, PohlCon Vertriebs GmbH, the PUK Group as well as JORDAHL GmbH and H-BAU Technik GmbH have merged into a single company. The absorbing company is the new PohlCon GmbH with headquarters in Berlin. PUK, JORDAHL and H-BAU Technik will continue to exist as strong brands, but not as independent companies. For purchase inquiries, please visit the PohlCon website. Information on products can still be found on the usual brand pages.
Let us redesign the world of construction together
Making construction easier for planners and architects - that is the goal of PohlCon. Our team masters this project with service-oriented thinking and passion for the construction industry. Within the scope of our holistic consulting concept, more than 200 employees support our customers in the planning of their technical systems and buildings.
Our company culture is characterized by customer-oriented processes and flat hierarchies. In doing so, we meet our colleagues as well as our customers: openly, honestly and at eye level. Mutual appreciation is the bond that holds our team together. We not only need the skills and abilities of each individual, but we also see them. We are never too ashamed to express our appreciation.
You too can become part of our nationwide network of people who make things possible, who understand markets and people.
Contact personnel department
Not found the right one yet?
Then roll up your sleeves and simply take the initiative yourself. We are always on the lookout for forward thinkers and bright minds who want to help shape our company. Apply for your desired position and convince us with a meaningful speculative application.
We look forward to getting to know you!
We accompany you with expert advice, for every application. For day-to-day work in which much becomes easier and for increasing gratification in successful results.