Dear customers,
from now on, our group of companies is partially available again by telephone and e-mail. You can find the current phone numbers and Email adresses here.
Efficient planning with our design software
Every building project is unique. That's why we provide you with our in-house software solutions, with which you can adapt the products from our range to your specific design situation.
The free applications guide you step by step through your design. Once all the project data has been entered, you will receive a clear parts list with the appropriate product in the appropriate grade, size, and quantity. In this way, we enable you to make reliable technical and economic plans, regardless of the design situation.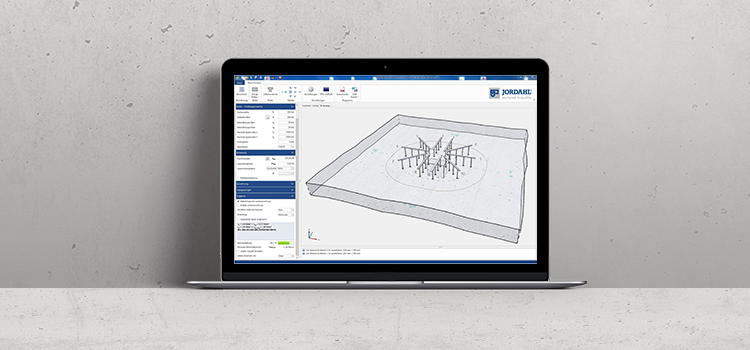 Do you want to optimally dimension the anchor channels and punching shear reinforcement of our JORDAHL brand? You can do this quickly and easily with the appropriate product software:
JORDAHL® EXPERT anchor channels JTA-CE supports you with reliable verification for anchoring in concrete. The application adapts the design to your individual fixing situation. Your input parameters are displayed in a clear 3D graphic. You can intuitively rotate, move or enlarge the view with the mouse. With JORDAHL® EXPERT Punching shear reinforcement JDA, you can perform static calculations for in-situ concrete slabs, foundation slabs, element slabs, and individual foundations.
After you have entered your load templates in the clear input field, the application shows you the most economical solution for your project. You can simply print out the verifiable static calculations.
This online tool helps you in planning with the JVB-V and JVB-N connecting straps from JORDAHL. Taking into account your installation situation and important parameters such as wall width, support depth or concrete quality, it quickly determines a selection of connecting link sets for your project. At the same time, it calculates the statics in the background using currently valid standards. The tool also provides you with a free quotation for the appropriate connecting link sets.
Sealing is a central factor in building planning to ensure that new and existing buildings remain damage-free for as long as possible. But the world of sealing products is diverse. The intuitive online tool FLEXSELECT from H-BAU Technikhelps planners and architects to find the right sealing solution for their project in just a few minutes. Step by step, the customer enters the general conditions of his project and then receives an overview of the product that is right for him - including application area, dimensions, material and waterproofing. With a click, the result can also be sent directly to the responsible PohlCon consultant. This person is available for advice and support in the realization of the project.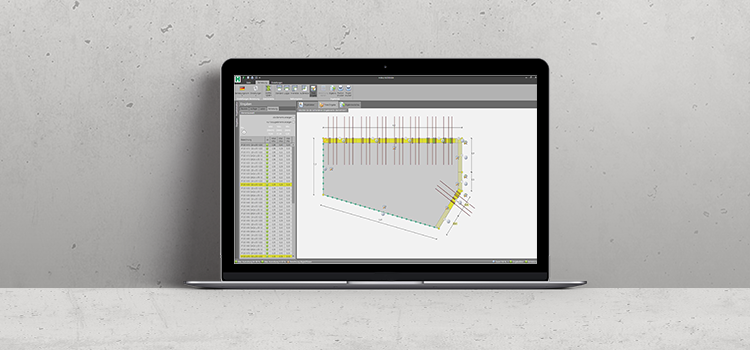 For the dimensioning of balcony connections, we provide you with ISODESIGN. With this planning software, you can adapt all types of the ISOPRO® series from H-BAU Technik to your design situation.
The module "free input" enables you as a structural engineer to enter and calculate any balcony geometry. It also allows the free arrangement of supports and the consideration of recesses, e.g. for transport anchors or intermediate insulation. This offers room for creativity and the realization of architecturally demanding constructions. In this way, the software supports both the static and economic optimization of projects.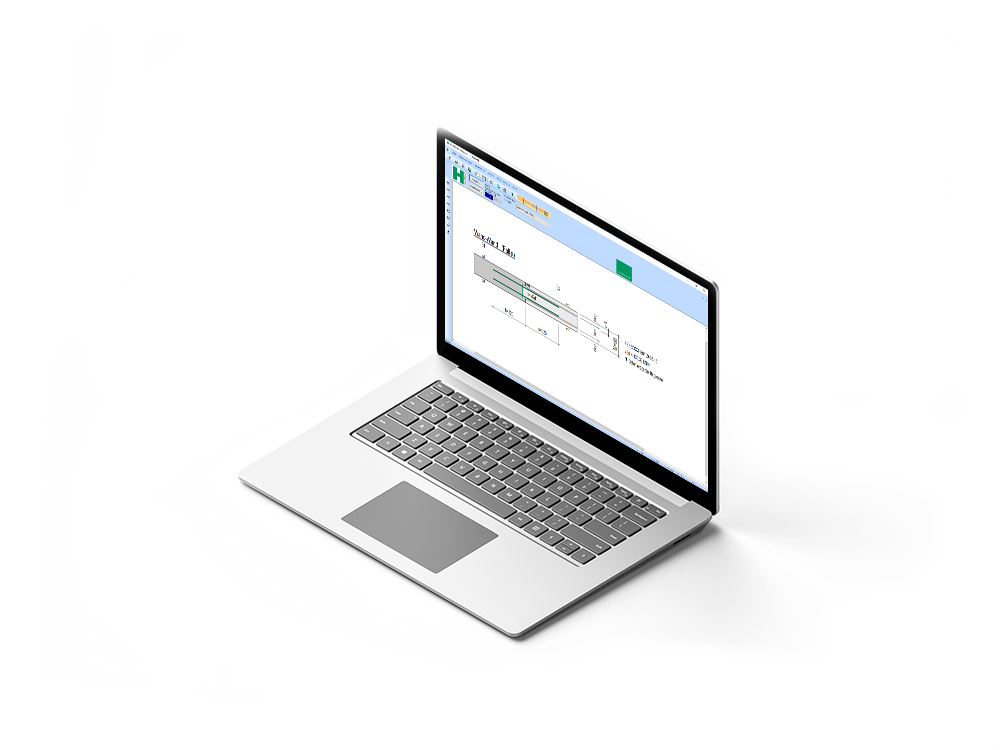 With this planning software, you can create a testable design printout for your FERBOX® rebending connection with just a few mouse clicks. You can calculate all common design cases for the connection of wall to wall, wall to ceiling, and ceiling to ceiling. Even the load-bearing capacity verification for brackets can be created in just a few steps.
We accompany you with expert advice, for every application. For day-to-day work in which much becomes easier and for increasing gratification in successful results.