Empty pipes do not offer enough space and parapet ducts protrude unattractively into the room. The PohlCon brand PUK has developed an aesthetic and space-saving alternative that fits beautifully into any building: WANDA. The wall duct system can be positioned horizontally or vertically in the wall and, thanks to individually selectable outlets, accommodates installation devices, power and data connections, lights, control elements for the smart home and much more. WANDA thus optimally adapts to the requirements of modern building equipment in offices, hotels, public buildings, hospitals and care facilities or in high-quality residential construction.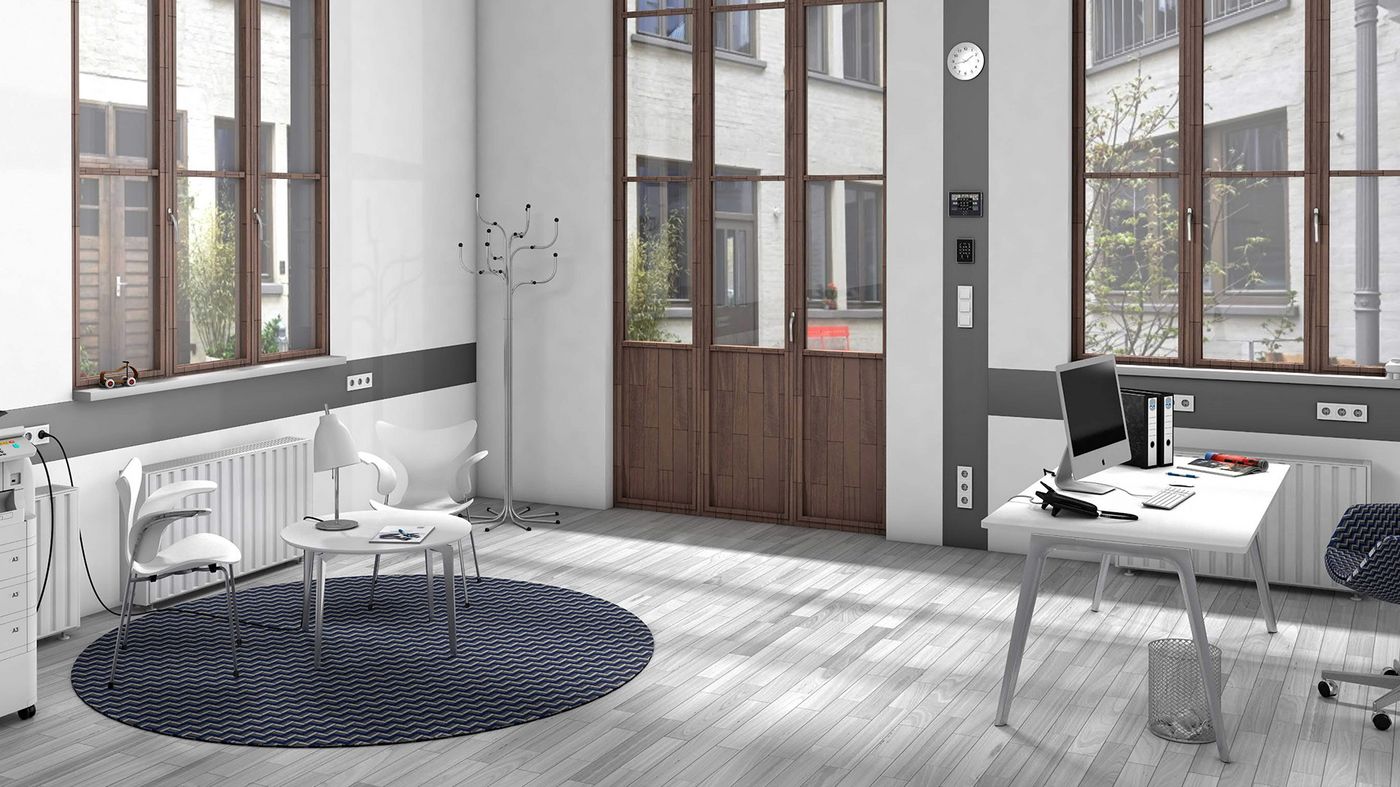 Flexible cable routing, aesthetic appearance
The WANDA basic body with a width of 150 or 250 mm is the heart of the wall duct system. It is installed directly in prefabricated or in-situ concrete walls and, with a depth of 60 mm, has no influence on the statics of standard walls. The basic body is made of sendzimir hot-dip galvanised steel and is supplemented with covers, device carriers and magnetic holders for the covers. Thanks to the subsequent positioning of the cover on the base body, construction tolerances are compensated and the error rate is reduced.
For maximum equipment flexibility
With the wall duct, we offer a sustainable solution for providing infrastructure in the building. Should the requirements ever change, the covers can also be adapted during the use of the building. The project-specific design of the covers ensures maximum equipment flexibility: you are free to choose the installation and operating devices. The materials used have a long service life and allow for controlled dismantling.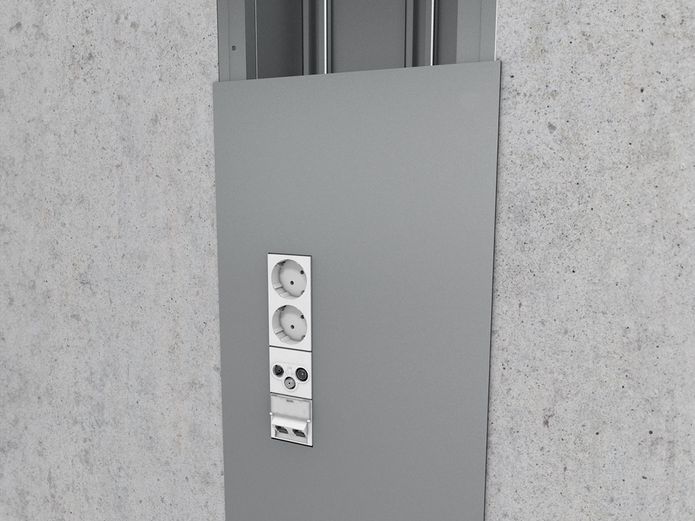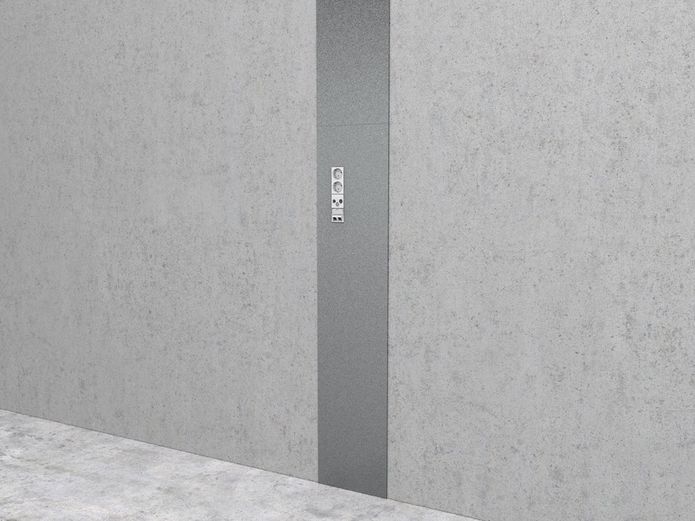 Visit us at Architect@Work
Experience our versatile wall duct with your own eyes.
Hamburg
Stuttgart
Düsseldorf

13. & 14. September 2023

Hamburg Messe - Hall B7

Stand Nr. 136

25. & 26. October 2023

Messe Stuttgart - Hall 10

Stand Nr. 164

6. & 7. December 2023

Messe Düsseldorf - Hall 8 B

Stand Nr. 191