The shortage of skilled workers in Germany affects entire sectors of the economy and is also noticeable at PohlCon. In order to tackle this current challenge in a sustainable manner, we participated in the "Karriere Kick" event on 22 June 2022 – one of the most innovative career fairs in Germany.

In an airport hangar next to Tempelhofer Feld in Berlin, 312 students met representatives of 62 companies at the foosball table. In two-person student-trainer teams, the participants competed against each other for two to three minutes. Afterwards, they were able to talk about the respective profession and a possible apprenticeship.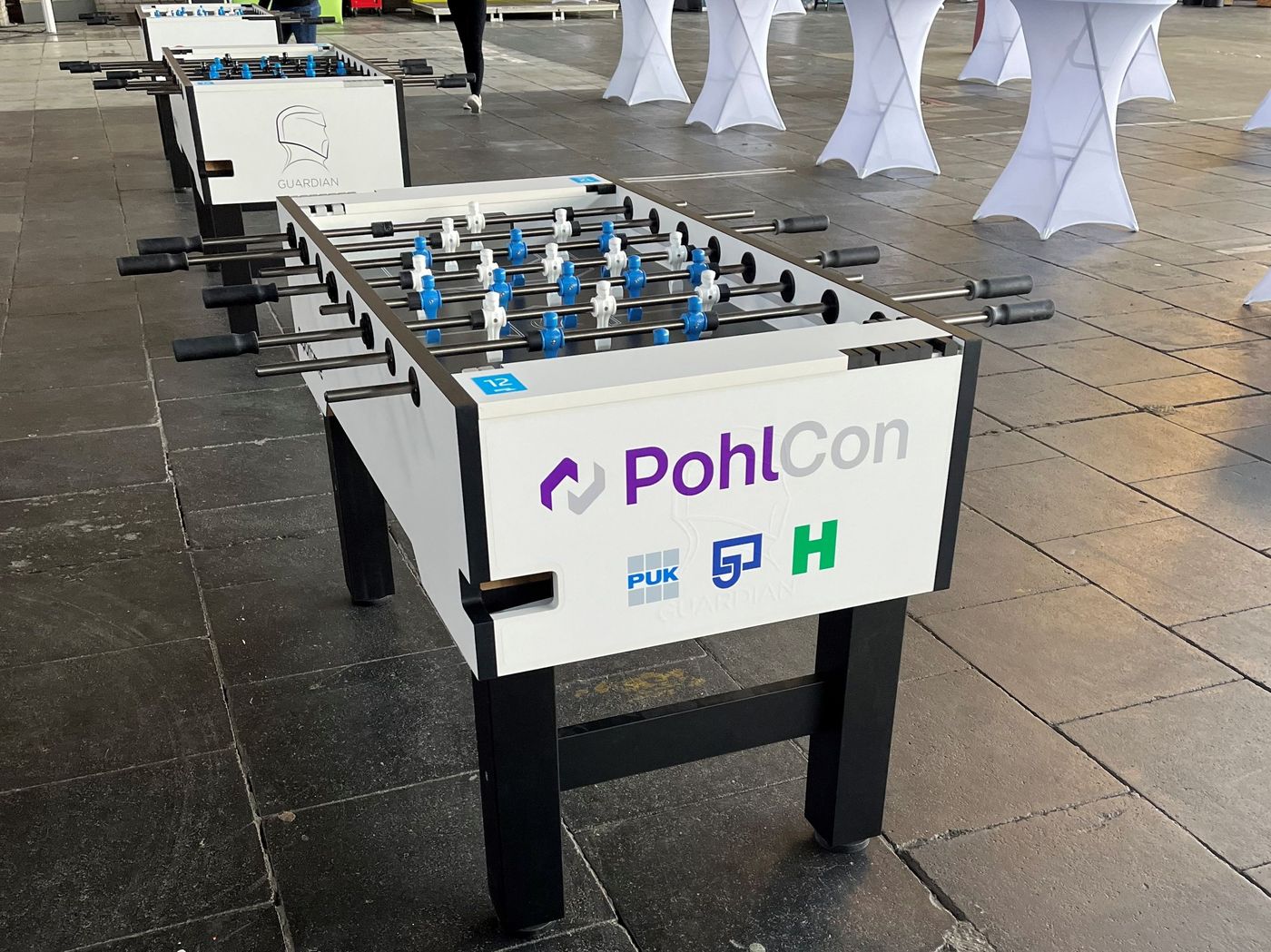 Networking at the foosball table
Playing together at the foosball table created an informal atmosphere to get to know soft skills such as commitment and team spirit of the potential applicants. In this innovative way, the four participants of our PohlCon team were able to get in touch with a wide variety of students in 15 games. With complete success. Via the app, which each student used, several applications for an apprenticeship at PohlCon have already been received - both in the industrial and in the commercial sector.